Luxury Apartment – Vincent Street – Auckland
Fully renovated Luxury Apartment in central Auckland, the owner asked us to give his huge living area a contemporary modern look with reminiscences of a vintage era.
We used our textured Venetian Plaster ( Crazy Stone ) in 2 different colors to resemble a modern yet classic finish where we added a golden glaze through the texture we created on the plaster to add more depth and prestige to the finish. The traditional European wooden floor was a perfect match to our walls completing this exceptional design we recommended to the owner which was incredibly grateful to us.
" I am grateful to the Italian Eco Style team for turning my apartment into what I envisioned, I gave them the idea and they made it happen !!! " J.M. – owner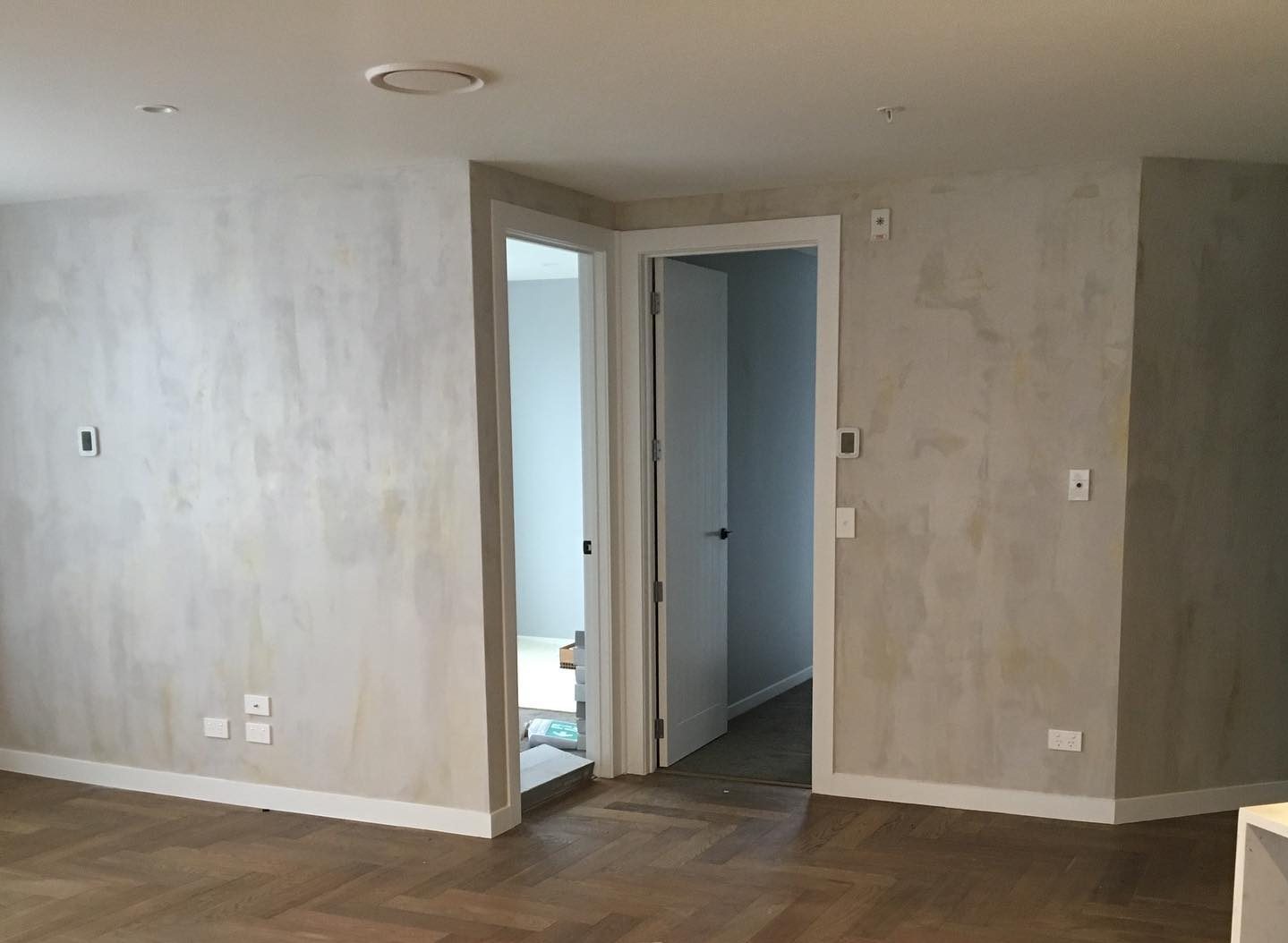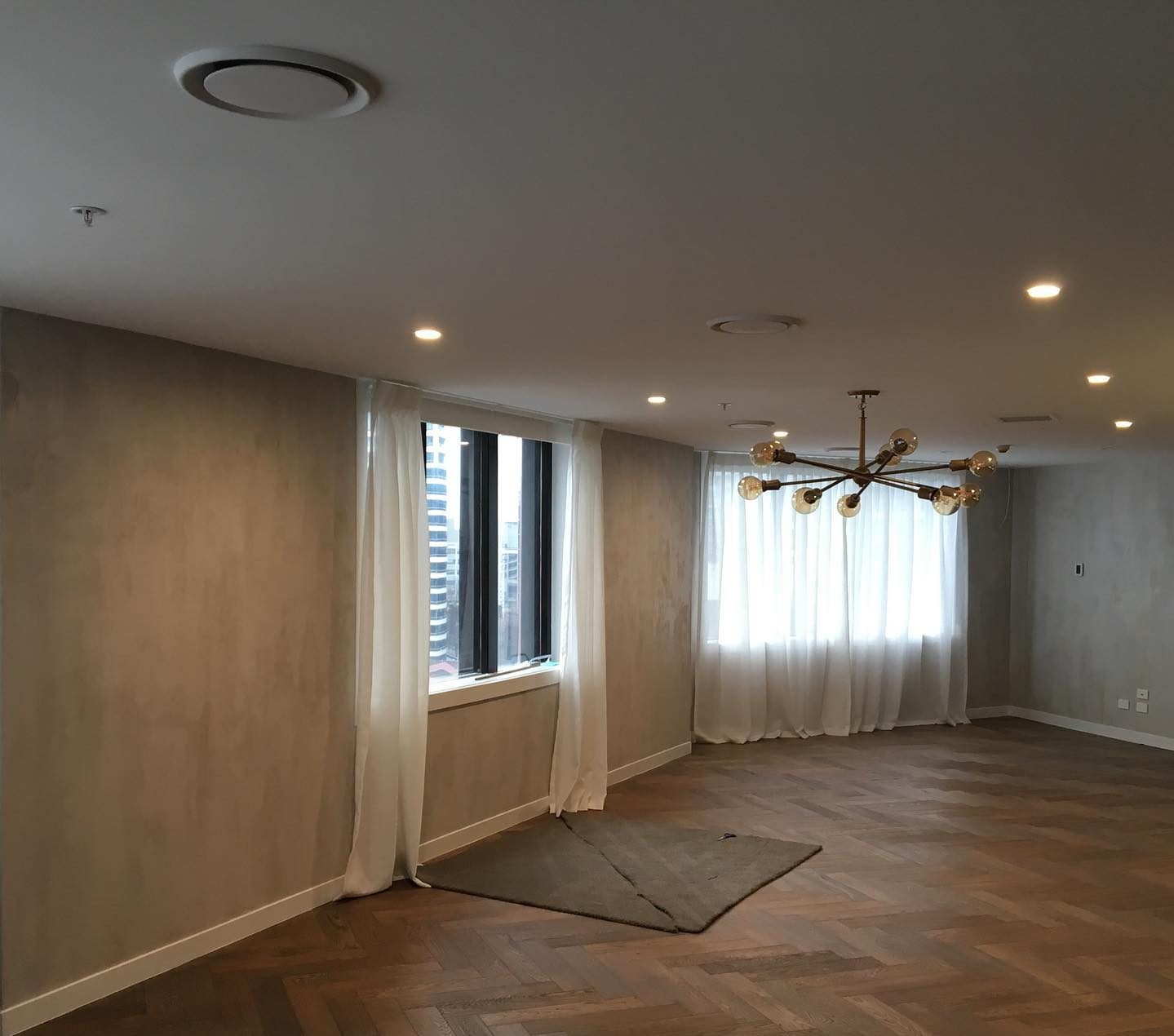 MadMex – Westfield New Market
Another project delivered on time actually beyond time since it was completed by working tirelessly in 4 days against the clock, day and night! Paolo and his team made sure this MadMex had the rustic Mexican look on the exterior facade by using a Marmorino Classic by Advanced Spirito Libero entirely execute by hand using 3 different sizes stainless trowels, while the interior was elegant Mexican look crafted by using Marmorino Fine which is a lot finer marble and lime plaster always from Advanced Spirito Libero.
" Semplicity is the ultimate sophistication "
Quote by Leonardo Da Vinci